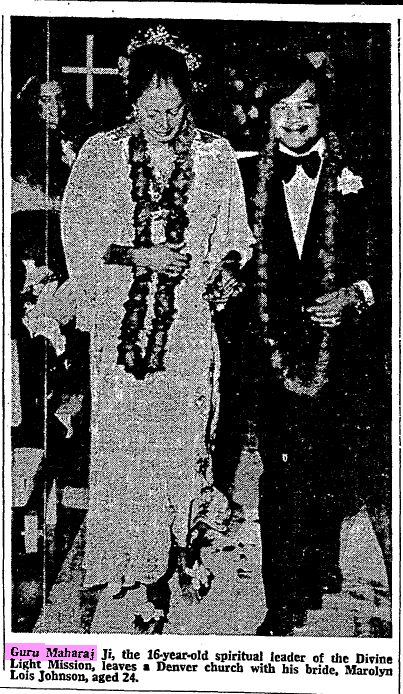 10 THE TIMES WEDNESDAY MAY 22 1974
Perfect Master gets married to US woman
From Our Own Correspondent New York, May 21

Guru Maharaj Ji, the 16-yearold "perfect master" from India, who claims to have six million followers round the world, married an American woman in Denver last night after receiving a special court order which allowed him to marry although he is under age.

The Guru's Divine Light Mission has proved a financial, as well as a spiritual, success in the United States. His marriage, to Miss Marolyn Johnson, aged 24, took place in a fashionable part of Denver last night, with the Guru wearing a dinner jacket.